A Letter from Ceci Lewis — Fiber artist, teacher, and storyteller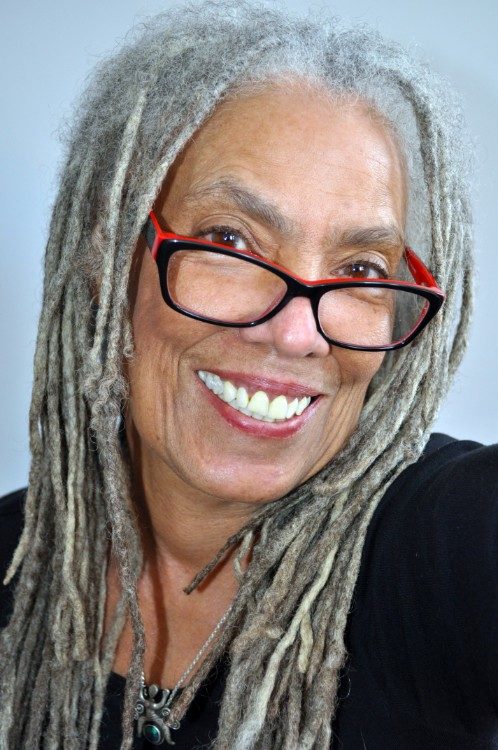 I love textiles. I love textiles because of the strong connection they create among us. Textiles unite us from continent to continent and culture to culture. Textiles are with us when we birth our young, and they are with us when we care for our old.
Working with textiles is an elemental human activity, and it represents us at our very best.
What I appreciate about Textile Center is that it is a place where we discover new things about each other, and we learn how much we all have in common. We carry forward old traditions and use them to create new ideas and innovations. Whether its basket making, felting, sewing, or beading, the work we do today provides us with a direct connection to our ancestors.
Through fiber art we become part of one big beautiful web created by a thread that goes back thousands of years and passing through millions of hands. This is why Textile Center is so important to me. I am fortunate to be where this place is just a hop, skip, and a jump away from where I live.
I create here. I teach here. I build friendships here. I often tell my students, particularly our youth, that stitches are part of a universal language, and they speak to us through a grandmother's quilt, a friend's knit socks, or a fashion designer's gown. Fiber art offers a vast world of self-expression, and we all have a lot to say!
During this season of giving, I write this letter with a simple request: will you make a gift to support the good work Textile Center does to teach, inspire, and inform us through our exciting world of fiber art? Your gift will help us carry forward the traditions of our ancestors, and to inspire generations to pass on the thread that needs to be touched by many more hands!
Gratefully,
Ceci Lewis, Fiber artist, teacher, and storyteller
Textile Center makes it easy to give in a variety of ways:
Give appreciated stocks, bonds, or mutual fund shares (which may be more tax efficient than cash) .
Make a qualified charitable distribution from your IRA. The IRA Charitable Rollover law allows those 70½ and older to give up to $100,000 without paying federal income tax upon withdrawal.
Ensure your contribution goes further by choosing to make your online gift "sustaining," and your credit card will be charged monthly.
Join our Leadership Circle, a special category of membership and support, which provides access to special making and artist events, tours, and other exciting opportunities!
If you have any questions about these options, contact Karl Reichert at kreichert@textilecentermn.org or Nathaniel Ansari at nansari@textilecentermn.org.