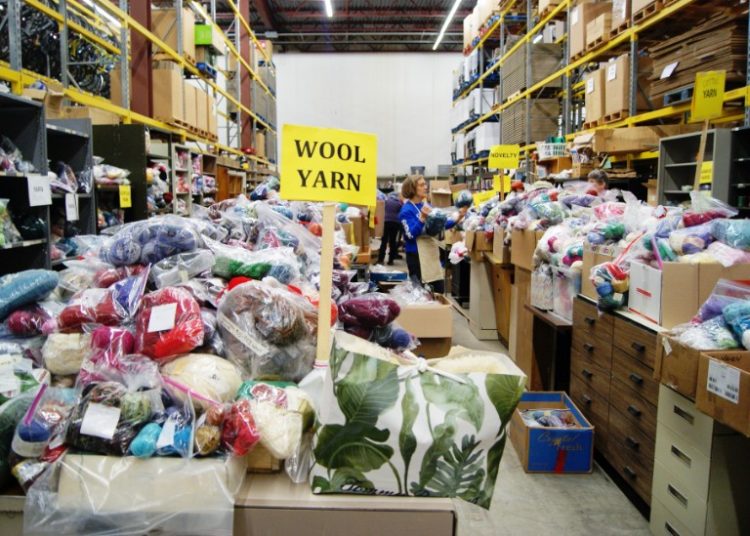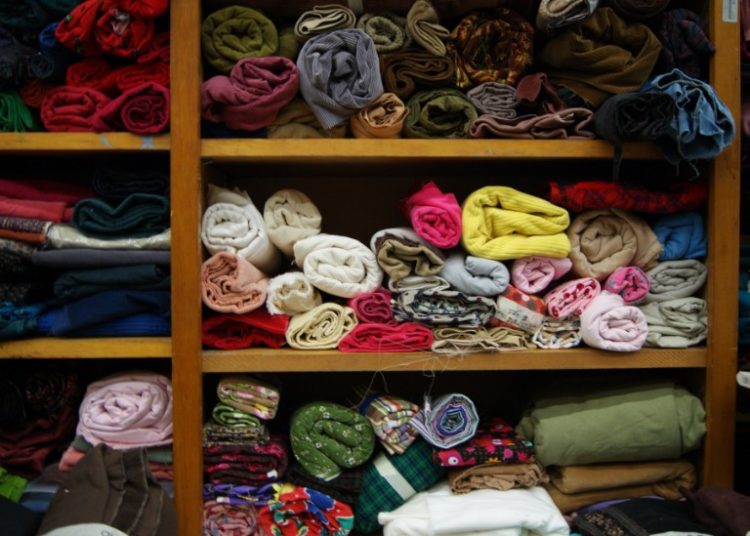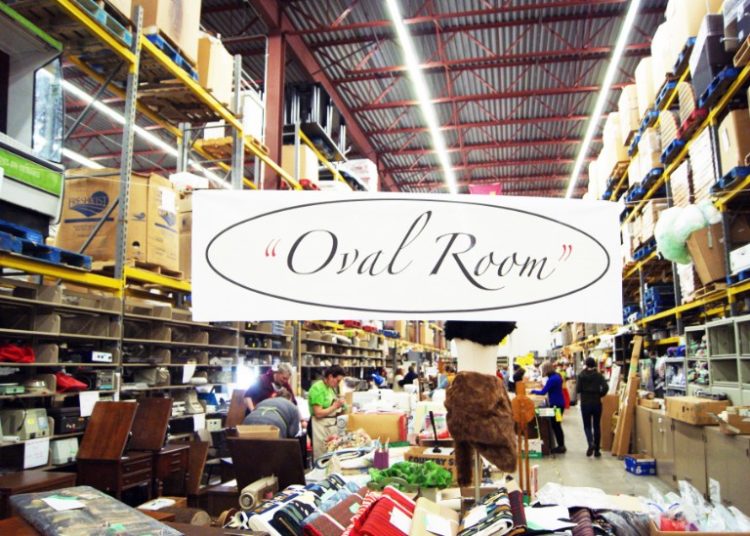 Are you an artist, student, maker or DIYer, or simply just love a bargain? Join us for a celebration of thrift and fiber art! With a warehouse stacked with fabric, yarn, patterns, tools, sewing machines, books, notions and more at garage sale prices, the possibilities of what you can create are truly endless!
NEW THIS YEAR: 

More cashiers, shorter lines! FABRIC BY THE BAG: a new shopping experience for fabric!
Donations are tax deductible, and all sales benefit Textile Center's artistic programs. The Garage Sale is a zero waste event.
HOW TO DONATE MATERIALS
Donation Day
Thursday, April 11 • 10 am – 4 pm*
* Please note: we are ending three hours early due to winter storm
Bring donations to 2811 Weeks Ave SE (behind the ReUse Warehouse). From Como Ave SE, turn south on 29th Ave East, then right onto Weeks Ave. Look for a large garage door and driveway on your right.
Pull up, pop your trunk, and volunteers will help unload. All donations are tax-deductible; ask for your donation receipt when you drop off. Please donate in recyclable or reusable boxes or tubs.
Are you a business with a huge stash to donate? Are you moving and need to donate your stash before April? Call Textile Center and we can try to accommodate.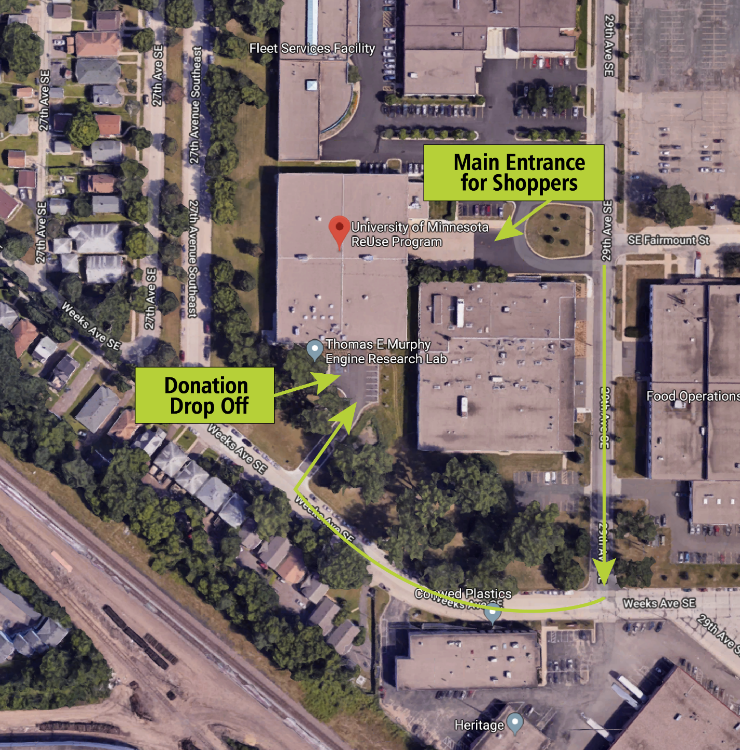 HOW TO SHOP
Friday, April 12 • 5:30 – 8 pm

Beat the crowds, enjoy music from D.J. Rey, and refreshments! The Preview Sale offers first chance at all the goods the Garage Sale has to offer, including the "Oval Room" of premium merchandise such as sewing machines, looms, high quality yarns and fabrics. Get a glimpse of Preview Sale in our video here!

Admission: in advance $30 / $25 members – get your tickets online here!
At the Door: $35
Location: U of MN ReUse Center • 883 29th Ave SE Minneapolis 55414
Parking: Free in Lot C66 across the street
The World's Largest Textile Garage Sale
Saturday, April 13 • 8 am – 4 pm
The greatest textile garage sale under the sun! A plethora of fiber finds plus the "Oval Room" of premium merchandise. Get a glimpse of the Big Sale Day in our video here!
Bag Sale from 3 – 4 pm. Everything must go! All you can stuff into a bag (paper grocery-sized) for $5. If it doesn't fit, it's 50% off!
Admission: $3 (includes a $1 facility fee)
Location: U of MN ReUse Center • 883 29th Ave SE Minneapolis 55414
Parking: $5 in Lot C66 across the street
KCM Eggrolls food truck will be onsite on Sat, April 13 serving delicious food if you work up an appetite!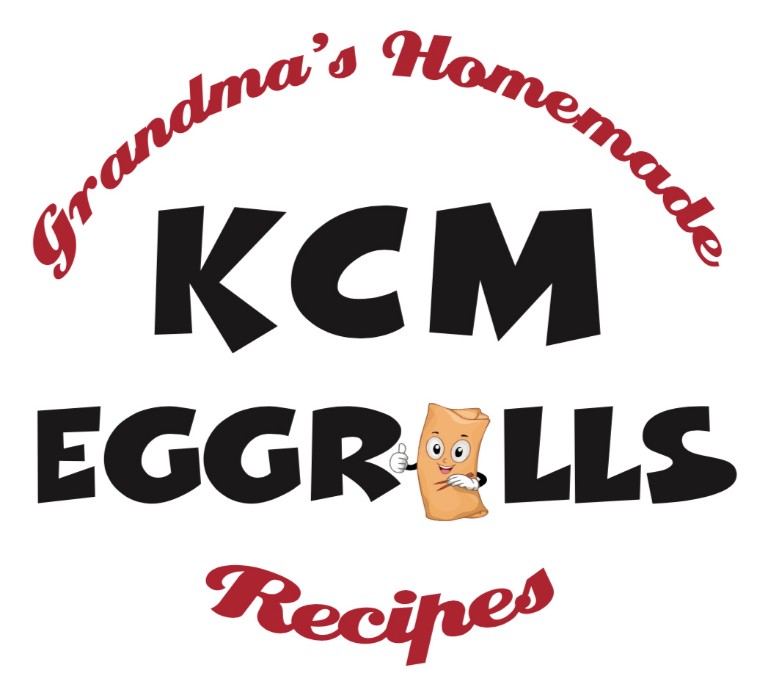 HOW TO VOLUNTEER
The Garage Sale is powered by hundreds of volunteers! Help sort, price, and sell items donated by individuals and businesses.  We couldn't do it without you!
Wednesday, April 10 – Set-up & Donation Day • Sign up for a Wednesday shift here.
Thursday, April 11 – Set-up & Donation Day • Sign up for a Thursday shift here.
Friday, April 12 – Sorting, Pricing & Preview Sale Day • Sign up for a Friday shift here.
Saturday, April 13 – The Big Garage Sale Day! • Sign up for a Saturday shift here.
Saturday volunteers are invited to attend the Friday Preview Sale for free! Volunteers must stash any purchases, and your selections will be held until after the completion of your volunteer shifts on Saturday.

Cash handling experience? Comfortable using Square? Please contact Nancy Gross for additional volunteer opportunities.
Thank you to our sponsors:
Thank you to our program partner:
University of Minnesota ReUse Program
The University of Minnesota is not endorsing or sponsoring the activities conducted by Textile Center on the University of Minnesota campus. The relationship between the University of Minnesota and Textile Center is solely that of licensor and licensee.
We accept…
fabric (NO scraps smaller than a fat quarter)
yarn
patterns
sewing & fiber art notions, thread, buttons
needles, crochet hooks, fiber art tools
books related to fiber art – including sewing, knitting, patterns, etc
working sewing machines – please include spool(s) of thread if your machine is threaded up
working knitting machines
working weaving looms (with all parts)
needlework tools & materials
trims, ribbons, embellishments
felt, wool fleece
ONLY if unopened and less than a year old: dyes, paints, pigments, dye and surface design chemicals
We do NOT accept…
fabric scraps smaller than a fat quarter – NO SCRAPS, PLEASE!
finished goods (clothing, bed linens, etc)
magazines – please contact our Librarian in advance before donating magazines at 612-436-0464 or nmambi@textilecentermn.org
dirty, moldy or smoke damaged items
broken/non-working machines or tools
Please price your items in advance if possible. We appreciate your time!
Price in whole dollar amounts only.
Use permanent ink to clearly mark prices on stickers or tape, and fasten securely.
Consider the item's age and condition, and assign a value approximately 25% to 50% of the original cost. If you know the fiber content and yardage, include it on your label.
Do NOT price patterns.
Package or bundle your small items. Sort ribbons, buttons, notions, etc, in a clear plastic bags. Then, price them all together in whole dollar amounts.