Are you looking for…
a special art-making event for your family or a group of friends?

a corporate team-building activity?

an educational art experience for a student group?

a creative project for a baby shower or birthday party?
Textile Center can help make your event extra special with creative, customized group Make + Take Experiences!
Make + Take Experiences are the perfect choice for any gathering, with activity options for individuals of all skill levels and all age ranges.
Let Textile Center help make your next party or group event full of fiber art fun and creativity with a hands-on art-making experience!
Here's how it works:
Host your event in a private classroom space at Textile Center. We will provide up to 90 minutes of live instruction from one of our talented Teaching Artists for a fiber art activity of your choice, and provide all of the materials you and your group will need to create your fiber artworks.
Choose one of the following Make + Take Experiences that best fits your group, from Felting to Weaving to Stitching to Dyeing activities:
FELTING
Discover the amazing properties of wool and how early civilizations used felting for both practical and artful purposes. Our felting classes feature wet felting techniques that use sheep's wool roving and warm, soapy water.
Wet Felted Geodes and Beads
Create a variety of baubles and woolen shapes that are fun to wear, decorate, juggle, or bounce! This class is perfect for the boisterous group who likes to play while learning.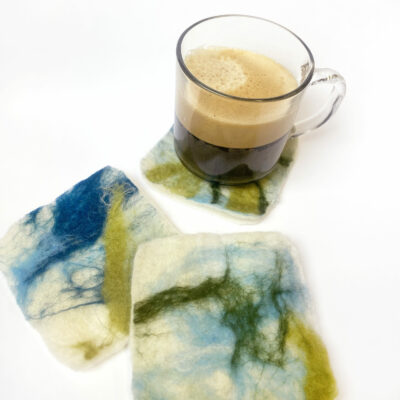 Wet Felted Coaster
Participants will create a wet felted coaster set, perfect for protecting your tables and adding a cozy element to your home. This class is perfect for people who appreciate form AND function!
WEAVING
Explore the ancient art of creating fabric using a loom. In these class options, you'll create a personal weaving, learn about weaving terminology, and try your hand at spinning your own yarn!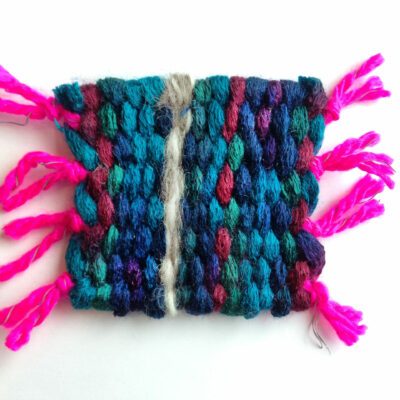 Warp and Weave
Using colorful yarn, participants will create a mini weaving perfect for hanging on the wall or using as a coaster! You'll even get to spin a bit of your own yarn. This class is great for people who enjoy a tactile experience with easy-to-follow concepts.
Contemporary Tapestry Weaving
Learn a variety of tapestry weaving techniques and leave with a custom, decorative wall-hanging. This class is perfect for anyone who enjoys working with fine details, and a more focused fiber art approach. No prior experience required.
STITCHING
Embellish, create, and customize! Learning foundational stitches will open the door to so many creative possibilities! Our stitching classes feature techniques for embroidery, basic hand-sewing, and design.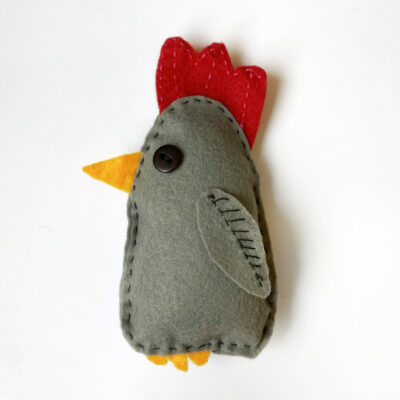 Stitched Plushie
Design and stitch your very own stuffed animal or plushie pal using colorful felt fabric, a needle, and embroidery floss. This class is perfect for anyone, young or young-at-heart!
Embroidered Scented Sachet
Embroidery and hand-stitch together a delightfully scented sachet, perfect for keeping cars, closets, and other small spaces smelling fresh. This class is great for anyone who enjoys working with fine details. No experience necessary.
DYEING
Add your own colorful expression to a blank canvas—or in this case, cotton bandana or tea towel! Explore dyeing techniques while learning about the history of color, and leave with your own uniquely designed piece.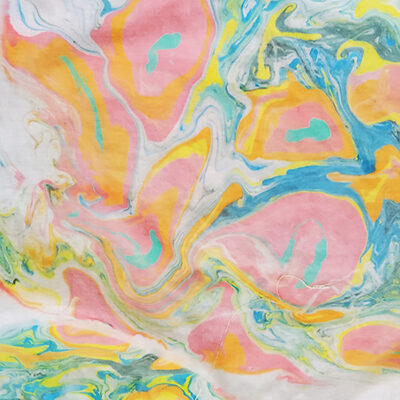 Suminagashi Bandana
Create whimsical patterns by transferring floating ink from water to fabric. Your marbled designs will create unique and unrepeatable prints on a cotton bandana! This class is perfectly suited for anyone who doesn't mind a bit of splashing.
Shibori-Style Tie Dye
Explore the Japanese technique of Shibori — an early version of contemporary "tie dye" — to make a vibrantly patterned tea towel or silk scarf. This class is great for fans of wearable art and intricate process work.
What it costs:
Each Make + Take Experience costs $240 for up to 6 participants for a maximum of 2 hours of time in one of our classroom spaces (90 minutes of live instruction plus 30 minutes for set up and clean up).
Have more than 6 people in your group? No problem! We can accommodate a maximum of 15 participants in each Make + Take Experience for an additional fee of $20 per person. Costs include instructor's time, all materials, and renting the classroom space with seating and tables.
Want more time to gather with friends or host your team meeting before or after the fiber art activity? Add an hour or two to your event at a rate of $40/hour.
Interested in adding a guided tour of Textile Center and an introduction to textiles as part of your group Make + Take Experience? We can provide a customized interactive tour to accompany your fiber art activity. Tours last up to one hour, and are an additional $40.
Still deciding if a group Make + Take Experience is right for you? Read our FAQs or contact Chloe Russell Chang (crussell@textilecentermn.org) to discuss your options and reserve your space today!
Frequently Asked Questions
Who are Make + Take Experiences for?
Make +Take Experiences are for any group and all ages! Make + Take Experiences are a great way to…
From birthday parties to wedding showers, attendees will leave with their own hand-made fiber art party favor. We can even customize the kits to match your theme.
Make + Take Experiences are educational AND fun. Students, scouts, and special interest groups will have a ball while building skills.
Whether it's a family gathering or a book club meeting, Make + Take Experiences are an engaging way to connect people through active creating.
Make + Take Experiences provide both fun and structure for your organization or corporate team building retreat.
Bring the refreshments and leave your worries behind! Make + Take Experiences are the perfect pairing for a crafty gathering amongst friends.
How long are Make + Take Experiences?
Textile Center reserves a private classroom for a block of 2 hours for your Make + Take Experience. The fiber art activity led by a Textile Center Teaching Artist lasts for up to 90 minutes, with 15 minutes reserved for set up and 15 minutes for clean-up, before and after instruction.
For those who would like to extend their celebration or add extra time for a team meeting, additional time can be added to your reservation, for a rate of $40 per hour. Adding extra time is subject to space and staff availability.
What ages and abilities are appropriate for Make + Take Experiences? *
Each Make + Take Experience is designed as a stand-alone project for beginners, with no experience necessary. We do not place age restrictions on any of our Make + Take experiences, because each of the experiences can be optimized for participants of any age. Please see Make + Take activity descriptions for suggestions about who may enjoy each activity.
The Textile Center education team will work with you on a case-by-case basis to ensure your choice of Make + Take activity is appropriately accessible and interesting to your group. We are happy to make activity suggestions based on age, level of accessibility required, and any other requests your group may have. Please notify us in advance if there are accessibility requests for the event. We will make every effort to accommodate all students.
*Minors and vulnerable participants must always be accompanied by at least one adult guardian during their Make + Take Experience.
What can I bring to the Make + Take Experience?
You are welcome to bring your own pre-prepared food, beverages, and utensils to share with your group during the Make + Take Experience. There is no cooking or food preparation permitted on Textile Center's premises, so any items you bring must be previously-cooked and packaged. You are also welcome to bring non-permanent décor to help set the mood for your gathering. You are required to remove all food, beverage, utensils, décor, and related trash from the classroom space at the end of your event. Failure to adequately clean up after your event may result in a cleaning and disposal fee of up to $200. Each Make + Take Experience includes 15 minutes before and after the fiber art activity for set up and clean up.
Textile Center's classrooms are active studio spaces for art-making and utilized by many fiber artists in the Twin Cities (and beyond!) for creating artwork—please be respectful of our classroom spaces and help us keep these spaces active for other makers.
Textile Center will provide usage of up to two 3'x6' tables to hold food and other personal items in addition to the tables needed for your fiber art activity and seating for each guest in your group.
Can I bring a large tour group or school field trip to Textile Center for a Make + Take Experience?
Absolutely! To keep a manageable teacher to student ratio (1:15), we cap our Make + Take fiber art activities at 15 participants for every one teacher. However, if you have a larger group, we can work with you to create a Make + Take Experience that can accommodate more participants. Contact Chloe Russell Chang (crussell@textilecentermn.org) to discuss options.
Additionally, we can offer a guided, interactive tour of Textile Center for any and all groups as an addition to your Make + Take. A guided tour is a great way to get an introduction to textile techniques, view our innovative fiber art exhibition galleries, visit our circulating library of textile-related books (the largest of its kind in the nation!), peruse our distinctive artisan shop, and fall in love with textiles! Guided, interactive tours last up to 1 hour in length, and is an additional $40 to your Make + Take experience.
If you are only interested in a guided, interactive tour of Textile Center (and not a Make + Take fiber art activity), please contact Chloe for more information: crussell@textilecentermn.org.
Is there parking at Textile Center?
Yes! Parking is available in the lot directly behind our building (entrance at Arthur Ave and Sidney Place), and our lot at 3018 University Ave SE – just two doors east of Textile Center. Look for the green signs! Each parking lot has free, accessible parking spaces.
Free street parking is available in the neighborhood surrounding Textile Center – please be mindful of parking signs.
Textile Center is located at 3000 University Ave SE, Minneapolis MN 55414. We are easily accessible on the METRO Green Line, just across the street from the Prospect Park METRO stop.