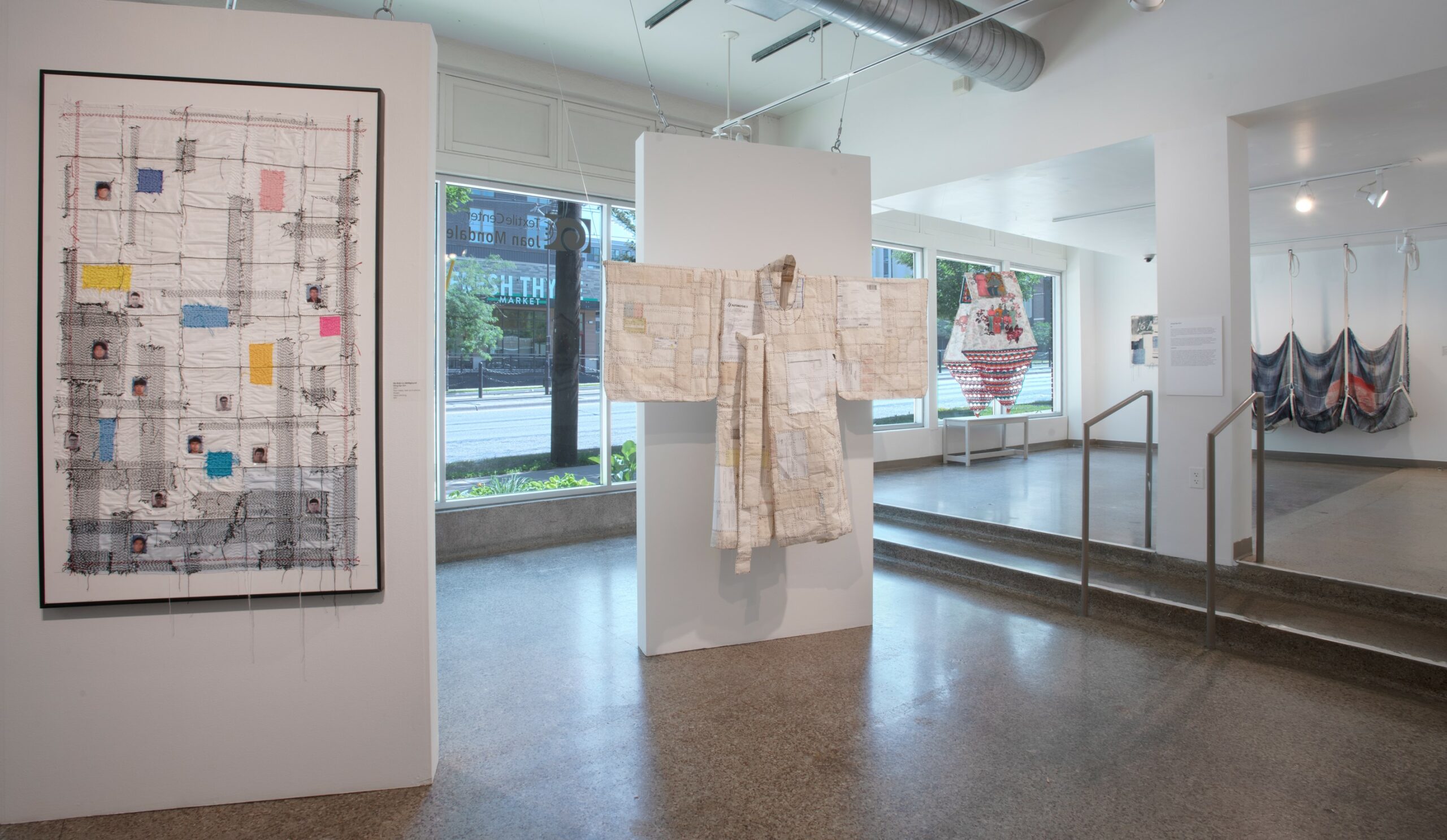 Exhibition Proposals
Textile Center exhibits a broad range of textiles and fiber art. Most of our exhibition space is programmed or curated into 2026. This includes our annual member's show- A Common Thread, our annual Holiday Gallery Shop, and the McKnight Fellowships for Fiber Artists exhibition, which occupy all of the gallery space in the center.
We accept proposals from textile and fiber artists interested in exhibiting, on the occasion that space is available for consideration. Exhibitions are reviewed for content, educational value, how they might support or complement other simultaneously scheduled exhibitions and programs, and the perceived experience and impact on our audience, including cultural, traditional, inspirational, and innovative qualities. Our working definition of fiber art for the purposes of our exhibition programming is: Fiber art includes works that use textile and fiber arts materials, processes, histories, traditions, and/or sensibilities in the conception, execution, and resolution of work. 
Once you submit a proposal, you will be contacted within 6 months if we are interested.
A list of helpful resources for exhibit opportunities with other Twin Cities area and Greater MN venues that accept open calls for exhibitions can be found HERE.
Please contact Tracy Krumm, Director for Artistic Advancement at tkrumm@textilecentermn.org with questions.