Friday-Saturday, February 16-17, 2018 • Special pricing: $30 non-member/$25 Textile Center member per class
Join us for a maker-style event, featuring eight 2-hour workshops! For two festive days we'll celebrate used and vintage apparel, accessories, and mixed media materials.
Dabble in a number of quick and easy techniques led by our talented instructors to revive the old and bring in the new, through stitching, mending, overdyeing, printing and refashioning, and gather with artists, makers and friends for a day or two of creative winter celebration. Ages 16 and up.
We will be holding two workshops at a time, each in its own classroom space at Textile Center.
Please make sure to join us in the Lounge area where participating students are encouraged to gather, eat lunch, and share their work and ideas. Please feel welcome to bring your lunch, or even something to share, potluck style, if you like, and join us! Coffee and tea will be provided.
Registered participants are asked to provide some of their own materials and items for upcycling. Textile Center will provide various supplies for students to use.
Friday, February 16
10 am-12 pm
Candy Kuehn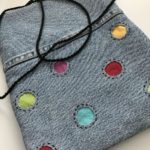 10 am-12 pm
Susan Leschke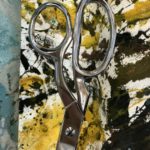 1-3 pm
Candy Kuehn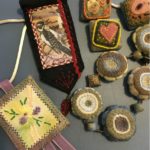 1-3 pm
Susan Leschke
Saturday, February 17
10 am-12 pm
Sandra Brick
10 am-12 pm
Kathleen Richert
1-3 pm
Sandra Brick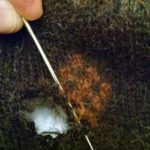 1-3 pm
Kathleen Richert