Art Speaks: Resurgence with Asif Shaikh
Thursday, June 1, 2023 • 11 am CT • Virtual, on Zoom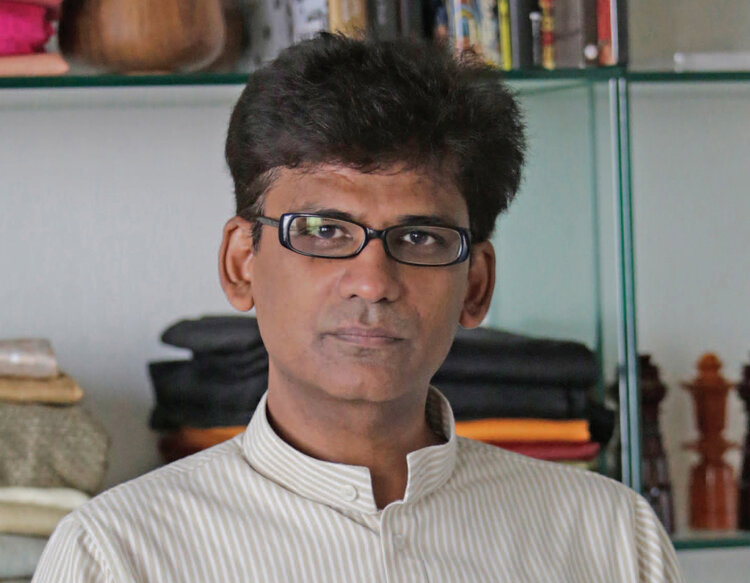 Asif Shaikh is one of India's most accomplished and acclaimed embroidery and textile artists and experts. His current exhibition at Textile Center, Resurgence: Revival of Indian Embroidery, highlights the revival of India's textile heritage with a special focus on hand embroidery.
Throughout his life, Asif's work has developed with a highly refined and deeply held sense of aesthetics, steeped in detailed design and technical tradition. His dedication to the making of the ornate embroideries featured in the exhibition serves as testament to the social and cultural value of embroidery.
Reflecting on his sought-after works, Asif says, "Embroidery is what I live for. I will always immerse myself into this mesmerizing world because it gives me utmost satisfaction and happiness. No matter how fanciful, I love to give shape to an idea and bring it to life using timeless techniques with an innovative twist."
Asif joined us on Zoom from Ahmedabad, and presented about his work and practice, including his most recent projects.
View the recording of the Art Speaks here: