Sold Out!
There is always a chance of a few seats opening up by Monday, so if you want to be put on a waiting list, please email Community Engagement Associate Sharon Mulhollam at smulhollam@textilecentermn.org or call 612-436-0464.
If you have a payment due for a seat reserved for you by a Textile Center Table Captain/Host, please contact Sharon. Thank you! (I'm assuming we will take down the sales pages now for Gala.)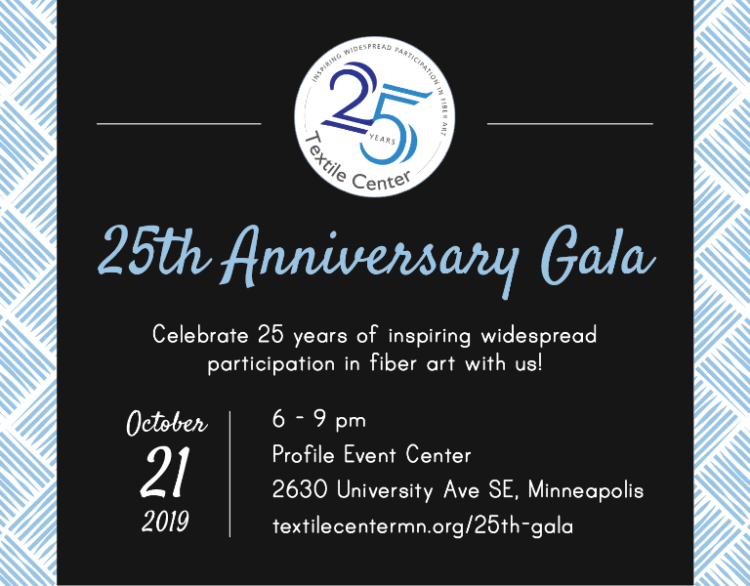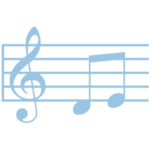 Live music by the Rick Carlson Trio
Announcing Spun Gold Awards
Recognizing individuals' lifetime contribution to the fiber arts community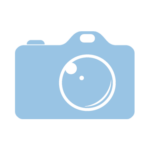 Step and Repeat red carpet photos
Location
The event will be held at the Profile Event Center, located just a few blocks west of Textile Center at 2630 University Ave SE, Minneapolis, MN 55414.
Valet parking is complimentary!
Refreshments
Hot and heavy hors d'oeuvres from a variety of cuisines, soft beverages, coffee and tea, anniversary cake and a complimentary champagne toast
Cash bar (beer, wine, spirits)
Attire
Creative attire is encouraged! Showcase your favorite clothing item or look, from vintage, to cocktail, to wearable art. Show us the look that inspires your creativity!
Silent Auction
In anticipation of the big event, we are showcasing select items from our silent auction online. The list includes nationally known artists to local favorites and trendsetters. Online bidding ends October 20 at 11 pm. All items will be carried over to the physical silent auction at the gala, unless bought at the "Buy Now Price". Check out the spectacular pieces online here: https://www.32auctions.com/TextileCenterGala