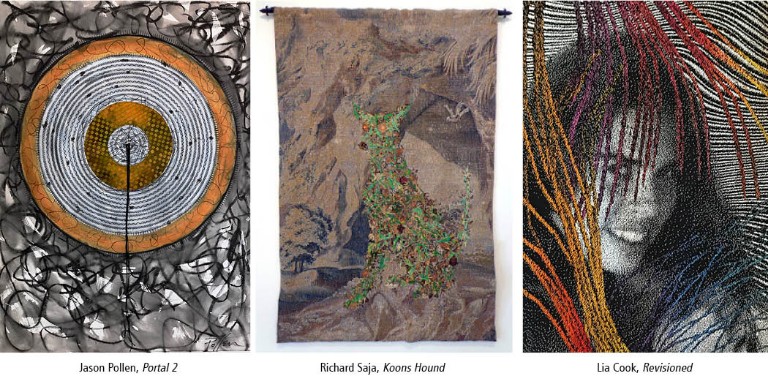 August 12 — October 23, 2019 • Joan Mondale Gallery
Artist Reception: Wednesday, August 14, 5:30 – 7 pm
In celebration of Textile Center's 25th Anniversary, Silver Jubilee features eleven artists who have made significant and unique contributions to the field of fiber art throughout the past 25 years. Woven, stitched, hand-constructed, dyed, painted, manipulated and embellished, surfaces and objects lush in material and rich in idea span a broad range of content and process. Join us to celebrate these incredible works of art by established masters in the field.
Mary Bero
Jerry Bleem
Jean Cacicedo
Kyoung Ae Cho
Lia Cook
Carol Eckert
Susan Iverson
Gyöngy Laky
Chunghie Lee
Jason Pollen
Richard Saja
Artist Reception Parking Options:
Lot directly behind Textile Center at 3000 University Ave SE, Minneapolis, MN 55414
Lot at 3018 University Ave SE, just 2 doors east of Textile Center
Overflow lot at 3300 University Ave SE, just a 5 min walk down University
Street parking along University Ave and neighborhood streets