Stop by for Stitch Fest on Small Business Saturday, November 24!
Hands-on Demos • Trunk Shows • Prize Drawings • Snacks
Each Saturday from 11 am to 4 pm, the Holiday Gallery Shop hosts artists in person with trunk shows, demonstrations of their technique, hands-on "try it" opportunities, prize drawings, and more! This Saturday we welcome Wendie Zekowski and Michelle Greenhouse.
MEET THE MAKERS - STITCH FEST
Wendie Zekowski
Stitching Demo & Trunk Show
Wendie Zekowski has been designing and working with textiles for 40 years. A long-time interest in travel and global textiles, including a trip to Japan, has led to her current passion for stitching. She loves salvaging and collecting vintage textiles to use in her Japanese Boro-inspired work. She is a member of the Minnesota Contemporary Quilters.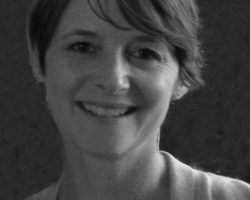 Michelle Greenhouse
Stitching Demo & Trunk Show
Michelle has always had a passion for craft and textiles, earning a BS in Design and MS in Weaving. Although a corporate designer for 20+ years, Michelle has continuously pursued her love of handmade textiles. She dyes her own fabric in Shibori techniques and uses Sashiko stitching to quell her endless desire for mindfulness. Michelle is influenced by Japanese culture and philosophy. She loves the textures and colors of vintage Japanese fabrics and incorporates them into her work. Currently, Michelle is working in the Japanese folkloric technique Boro, which incorporates many of her passions such as craftsmanship, mindfulness, and sustainability.
Save 20% on Stitching Books and Merchant & Mills Notions!
*Saturday, Nov. 24 only; in-stock merchandise only; no other discounts or coupons apply
Try It! Sashiko and Embroidery
Prizes, Festive Treats, and More!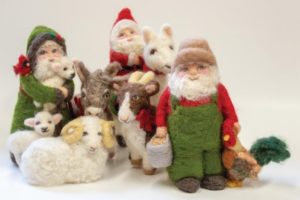 Monday-Thursday, 10 am-7 pm
Friday and Saturday, 10 am-5 pm
Sunday, 12-4 pm
Wednesday, November 21, 10 am-5 pm
Monday, December 24, 11 am-3 pm
Wednesday – Sat., December 26 – January 5, 10 am-5 pm
Regular Hours resume Monday, January 7,  2019
Closed: November 22, December 25 & 31, January 1 & 2