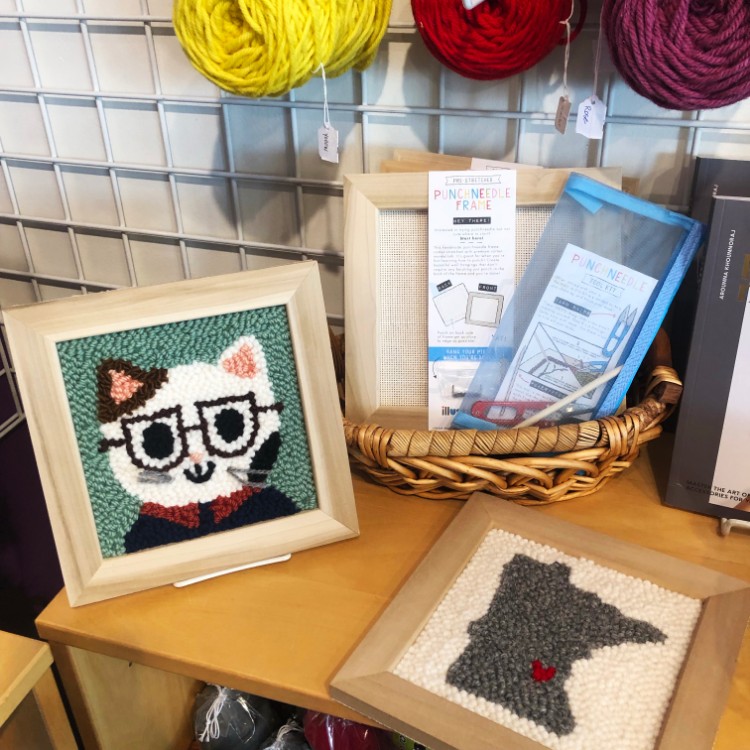 Fulfill your love of punch needle with Lindsay Gruetzmacher's wall art and supplies.
After finding punch needle rug hooking in 2017 on Instagram, it was love at first punch for Lindsay. She combines her talent and education in illustration with her Oxford punch needle certification to make this  fiber art-form her own.
From her pre-stretched monks cloth frames, to her tool kits, or her own wall art, there is something for makers and appreciators alike.