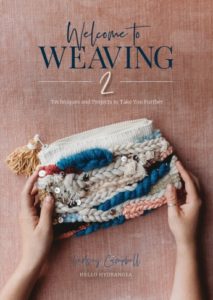 To celebrate Textile Center's 25th year, Textile Center Shop is offering a monthly special to Textile Center members!
For the entire month of October, celebrate Textile Week MSP (thru Oct 6) and National Spinning & Weaving Week (Oct 7 -13) and save 25% off weaving books.
Choose from many great titles, including: Weaving: Contemporary Makers on the Loom by Katie Treggiden, Welcome to Weaving 2: Techniques and Projects to Take You Further by Lindsey Campbell, and Traditional Weavers of Guatemala: Their Stories, Their Lives by Deborah Chandler.
Offer valid October 1 — 31, 2019, while supplies last.
No additional discounts or coupons apply; no adjustments to prior purchases.
Textile Center memberships are not transferable.
Is your membership up to date? Join or renew here today!