Join Us for Fiber & Dye Fest This Saturday, December 8!
Hands-on Demos • Trunk Shows • Prize Drawings • Festive Treats
Each Saturday from 11 am to 4 pm, the Holiday Gallery Shop hosts artists in person with trunk shows, demonstrations of their techniques, hands-on "try it" opportunities, prize drawings, and more!
Watch a Spinning Demo with Angora Rabbit Fibers - Meet Max the Angora Rabbit
Alejandra Sanchez
A Woolen Forest: Meet Max the Angora Rabbit!
Alejandra is an advocate for the slow fashion movement, the raising of fiber animals utilizing humane and compassionate practices, and the use of natural fibers and botanical dyes. Alejandra raises English and French Angora rabbits in colonies, a practice in which the rabbits live together in large communal spaces built to resemble their natural environment, have access to unlimited hay, and are fed herbs & wild greens to encourage their natural foraging.
Meet the Producers from Three Rivers Fibershed - Shop Their Locally Made Fiber Items
Three Rivers Fibershed:
"Our Fibershed aims to be inclusive, providing opportunities for connection among farmers and mills, artists and makers, consumers and everyone in between."   — Three Rivers Fibershed Board
A "Fibershed" is a strategic geography, like a foodshed or watershed, a way to engage our community and local resources. The Fibershed model allows small farms to produce fiber while maintaining a diverse and healthy ecosystem in small pockets. The Three Rivers Fibershed focuses on a radius of 175 miles from the Textile Center in Minneapolis and includes portions of Minnesota, Wisconsin, Iowa, and South Dakota.
Stacy Dresow
Shepherd, Dresow Family Farms & Producer Outreach Coordinator, Three Rivers Fibershed
Stacy Dresow has been a shepherd since 2010. Dresow Family Farm is located on about 80 acres in rural Lonsdale, MN. Their small flock of Cormo, CVM x Corriedale and Shetland sheep are in the company of a crowd of cattle, a mob of laying hens, pigs, numerous dogs and cats as well as a small herd of free range children. Stacy's current interests include rotational grazing, beginning holistic sheep care and collecting plant and flower materials from her farm to dye fiber.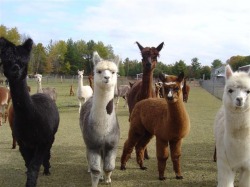 Peggy Pearson
Alpaca Farmer, Sunrise River Alpacas
Peggy's farm has been successfully breeding huacaya alpacas since 1998, and is home to an array of beautiful, full color alpacas; many for sale. Their established program has evolved over many years of selective breeding. Sunrise River Alpacas farm is conveniently located between the Twin Cities and Duluth, Minnesota in the small town of Sunrise.
Maddy Bartsch
Director, Three Rivers Fibershed
Maddy Bartsch is a fiber artist and educator. As co-founder and director of Three Rivers Fibershed, she is a sustainable fiber systems organizer working to bring awareness and action to the true cost and impact of our textile consumption. After graduating from the University of Minnesota with a BFA and minor in fashion studies, she set her sights on local fiber systems and began working her way from sheep to sweater.
Local Fiber Items For Sale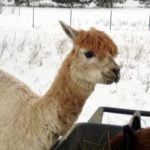 Rach-Al-Paca Fiber Processing
Sunrise River Aplacas
Dresow Family Farms
Save 20% on natural dye supplies, books and wool wash!
Building a Neighborhood Together: Our Place in Prospect Park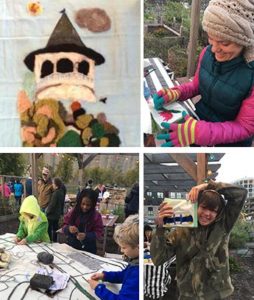 Join us to felt neighborhood landmarks!
Textile Center is proud to be a part of the Prospect Park neighborhood in Minneapolis. Building a Neighborhood Together: Our Place in Prospect Park will be unveiled as part of our 25th Anniversary Celebration in 2019.
Saturday, December 8, 11 am – 4 pm, Fiber & Dye Fest at Textile Center
Saturday, December 22, 11 am – 4 pm, Textile Center
Supported in part by funds from the Prospect Park Co-op Legacy Fund.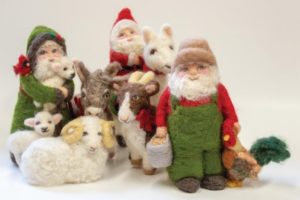 Monday-Thursday, 10 am-7 pm
Friday and Saturday, 10 am-5 pm
Sunday, 12-4 pm
Wednesday, November 21, 10 am-5 pm
Monday, December 24, 11 am-3 pm
Wednesday – Sat., December 26 – January 5, 10 am-5 pm
Regular Hours resume Monday, January 7,  2019
Closed: November 22, December 25 & 31, January 1 & 2