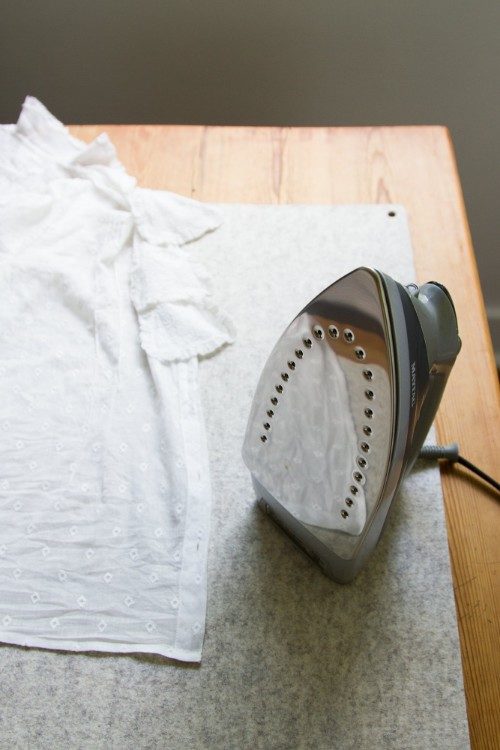 Portable wool felt ironing pad — new from Byrd & Belle and made in Minneapolis.
Easy to store in smaller studios and abodes, and perfect to take along on fiber art retreats. Sized 30″ x 18″, and made with 5mm thick, 100% wool felt. Wool is naturally anti-microbial and biodegradable, and the color is natural (no dyes). Extra thick, dense felt holds up to wear. Holes measuring 1/4″ diameter at each corner along the shorter side allows for vertical hanging! Roll to store using the two leather straps provided.
As with any process that involves high heat and textiles, please be mindful of the surfaces on which you do your ironing.