Stop in for Felt Fest: Needle Felting on Saturday, November 17th!
Hands-on Demos • Trunk Shows • Prize Drawings • Snacks
Each Saturday from 11 am to 4 pm, the Holiday Gallery Shop hosts artists in person with trunk shows, demonstrations of their technique, hands-on "try it" opportunities, prize drawings, and more! Join us this Saturday for Felt Fest featuring artists Bill & Linda Sumner and Karen Engelbretson.
Bill & Linda Sumner
Trunk Show
Saturday, 11 am – 4 pm
& Sunday, 12 – 3 pm
Bearpaw Paperworks
Bill and Linda Sumner live in the central Minnesota woods and find their inspiration from the many sources that surround them. They felt wall artwork that is multilayered with whimsical embellishments such as beads, sticks, leaves, copper, or stones. The intricate, handcrafted detailing results in work that exudes rich textures and vibrant colors.
Creating their art together has been a way of life for the "Bear Paws" since their college days at the University of Minnesota over thirty years ago.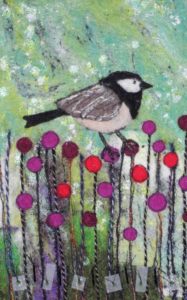 Karen Engelbretson
Trunk Show & Demo
Saturday Only!
KJE Felties
KJE Felties™ began in October, 2008, inspired by a move to the country. KJE Felties are treasured gifts — no two are alike. They're made of 100 percent new wool (there's nothing else inside) and individually needle-felted by Karen. She also crafts the natural branches they alight upon. Karen has retired from her career as a graphic artist but still enjoys creating work on her own letterpress.
Fiber artist Karen Engelbretson loves birds. Her needle felted birds are her interpretation of the avian life outside her studio window.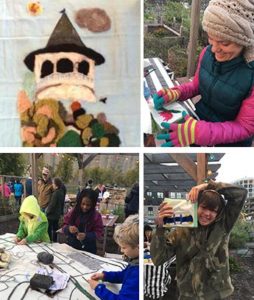 Building a Neighborhood Together: Our Place in Prospect Park
After you've tried your hand at needle felting in the shop, join Sarah Nassif to felt neighborhood landmarks. Textile Center is proud to be a part of the Prospect Park neighborhood in Minneapolis. Building a Neighborhood Together: Our Place in Prospect Park will be unveiled as part of our 25th Anniversary Celebration in 2019.
Supported in part by funds from the Prospect Park Co-op Legacy Fund.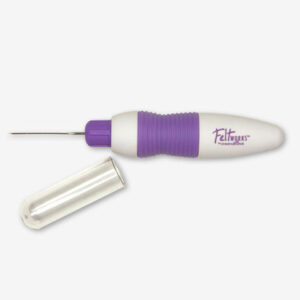 Inspired to start your own felting project?
Save 20%* on all Felting Needles
*Saturday, Nov 17 only; in-stock merchandise only; no other discounts or coupons apply
Try it! Felt with Cookie Cutters in the Shop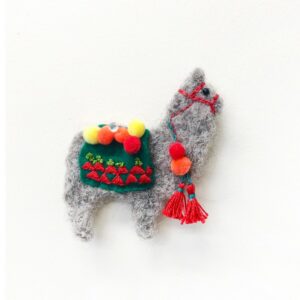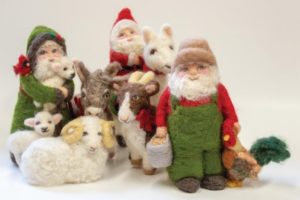 Monday-Thursday, 10 am-7 pm
Friday and Saturday, 10 am-5 pm
Sunday, 12-4 pm
Wednesday, November 21, 10 am-5 pm
Monday, December 24, 11 am-3 pm
Wednesday – Sat., December 26 – January 5, 10 am-5 pm
Regular Hours resume Monday, January 7,  2019
Closed: November 22, December 25 & 31, January 1 & 2